Life is a process of creation… whether or not you are aware of that fact does not matter.
And, because life IS creation and YOU are a part of LIFE, you are also a part of that creation… which means that you must be like what you came from… which means that YOU are creative.
Now, before you tell me why you think I'm wrong… pause for a moment and settle into the idea that YOU are a creative being.
It doesn't mean that you are Basquiat or van Gogh… don't think of it in a such an extreme way.
More it's like this… Right now… you are creating your day.
Your beliefs form your emotions; your emotions form your thoughts and your thoughts form your behaviors.
Your beliefs, emotions, thoughts, and behaviors are filters through which you see the world.
When you hear a news report that you don't like, when someone says something that you don't like on social media… when you feel inspired, jealous, happy, sad, joyful or otherwise… here's the big secret.
You are not experiencing LIFE in those moments… the thoughts, stories, emotions, and beliefs you are experiencing are YOU.
So, right now… what you are feeling is YOU.
And… you ARE creating your experience at this moment… and you are doing it consciously (meaning that you are aware of what you are creating) or unconsciously (meaning that you are unaware that you are creating this moment).
The goal of your life is to discover and reveal all the ways you are unaware of that add to your current experience of life.
This includes the stories, emotions, beliefs, etc. that are in you right now… forming this very moment.
If you have a pain in your body, doctors like to do Xrays or other forms of research to see what's going on inside.
When this happens, they can determine the best next course of action.
And – doctors who are on the cutting edge, Functional Medicine doctors, not only look for "what's wrong" but they are also focused on getting to the root cause of what's wrong and fixing that.
You cannot fix an internal health problem with a symptoms-based approach alone.
You must take a root cause based approach so that you can get to the source of the problem.
As it is for your physical health, the same is true for your mental, emotional and spiritual health.
You don't know if your body being overweight is because of a fatty liver or because you are in a soul-sucking job that keeps you stressed out going to town on sugary foods.
Or – maybe it's both.
You are in a soul-sucking job, which causes stress, which causes you to eat sugary foods, which causes fatty liver.
So, the question becomes – why are you still in the job if it's killing you?
If you aren't in a soul-sucking job, then view what I am saying metaphorically.
Many times, we are in situations that we think are just related to our physical health, but as we are learning more and more each day, mental/emotional/physical and spiritual health are one in the same.
There is no separation.
So, consider today… that perhaps the deeper root cause of your stress, your stuckness, your tiredness, your problem… isn't just physical/mental or emotional… maybe it's also spiritual.
If you are not creating what you are meant to create each day… that is a spiritual crisis… which leads to repression… which leads to depression… which leads to all kinds of other issues.
So, today… I'm asking you are very simple question as a "second opinion"…
Are there any gifts, creations, ideas, inspirations or projects that you've been wanting to do for a long while now that you aren't expressing?
If so, let me know what they are.
And… when would NOW be the right time to get started on this project? (ahem…. NOW).
What would be your first action step to get going?
Let me know.
You are a creative being, born from creation itself… who has come here to give us something special, unique and that can only come through you.
Don't give up to the project… give in to your vision and get busy bringing it forward….
And – if you aren't 100% sure what it is… that's okay… just take the next step… and the next step after that… Just focus on today… and your next step…
How do you eat a whole field of Kale?
One bite at a time.. Take one step… one bite today.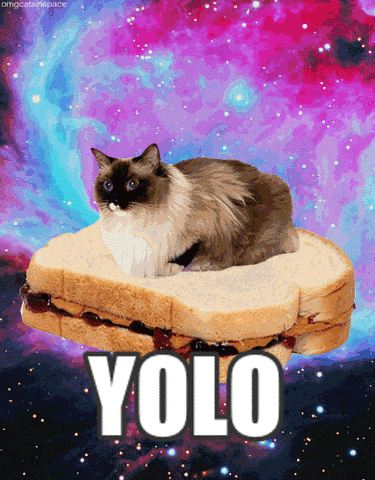 Remember to get out there, take action and make it real!