Dr. Sue Johnson:
Here's How To Solve All Of Your Relationship Problems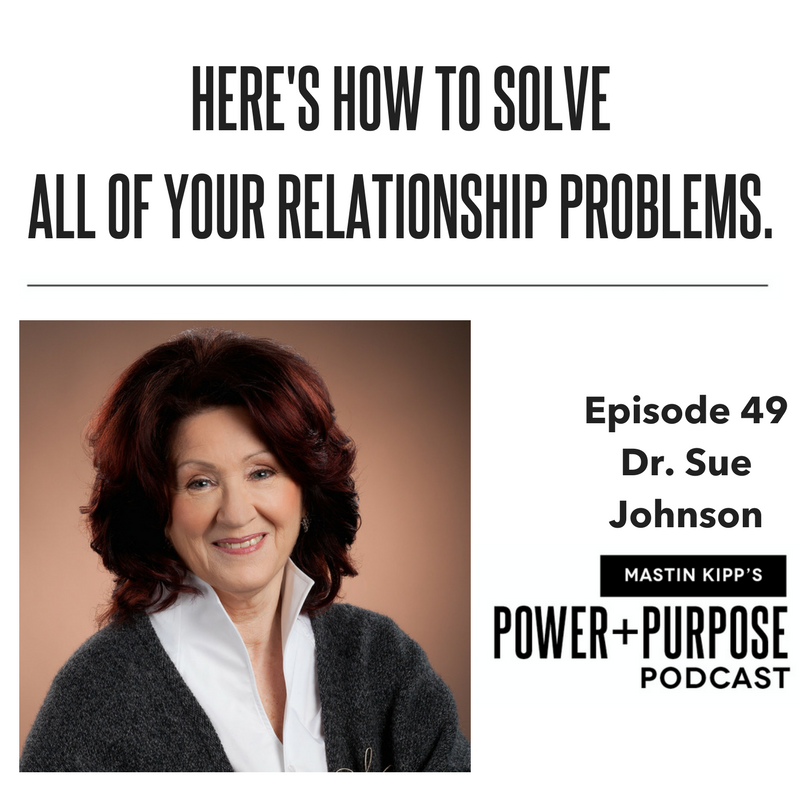 Dr. Sue Johnson is known for her innovative work in the field of psychology on bonding, attachment and adult romantic relationships. Dr. Johnson is the author of the books Hold Me Tight and Love Sense. She has also developed Emotionally Focused Couple and Family Therapy, which is an approach to helping couples both resolve relationship distress.
We have a lot more great content to help you learn to live your power and purpose here on the Podcast. Subscribe to the show to make sure you get every episode as soon as it is released.
Visit MastinKipp.com/Subscribe for more.