The ultimate trauma-informed and HRV-informed immersion experience to build mental fitness, regulate your emotions and optimize your nervous system.
Feb 7 - 12, 2023
Los Angeles, CA
Only 25 spaces available. Apply now.
We are so excited to announce the Regulate Retreat, the first in-person live retreat immersion experience hosted by Mastin Kipp since before the pandemic.
If you're reading this, chances are you've been struggling with old patterns that just won't seem to go away no matter how much work you do.
Maybe you've been trying to heal from past trauma or regulate your emotions but nothing seems to be working. Or maybe you feel like you're stuck in a rut and don't know how to get out.
Enter the Regulate Retreat.
At the Regulate Retreat, you'll have the chance to dive deep into your own healing journey.

This innovative 6-day retreat is designed to give you the tools you need to finally break the cycle of old patterns and create healthy emotions, confidence and self-love.

The Regulate Retreat is the first of its kind to be not only trauma-informed, but also HRV-informed.
This allows us to use real time HRV biofeedback to track your progress and personalize your experience at the retreat so that you can learn how to best regulate your emotions after the retreat in a way that has a positive impact on your HRV both during and after the retreat.
You will learn how to safely navigate hard emotions, discover your triggers and the emotions holding you back, and rewire your nervous system for sustainable growth.

This is a trauma-informed experience designed to help you regulate your emotions, build mental strength and keep your nervous system healthy.

The Regulate Retreat is for:
✔ Anyone who wants to have more fulfillment, joy and purpose

✔ Anyone who wants to take control of their life
✔ Anyone who doesn't want to settle for the trauma that was passed down to them
✔ Anyone who wants to rewire their nervous system for success and growth
✔ Anyone who who wants to close the gap between where they are and where they want to be.
✔ Anyone who wants to live a healthier, wealthier, more fulfilling life
✔ Anyone who is tired of feeling like a victim of their circumstances
The Regulate Retreat is not for:
✔ Anyone who is in acute trauma or addiction
✔ Anyone who is trying to get sober
✔ Anyone who is unwilling to do the work required to change their lives for the better
✔ Anyone who is comfortable with or not ready to release their current level of trauma or stress

✔ Anyone who doesn't value investing in themselves and their growth

✔ Anyone who thinks they already have everything figured out

✔ Anyone who doesn't have a desire to grow or improve their lives

The Regulate Retreat is an opportunity to step away from the hustle and bustle of everyday life, and focus on your own well-being.
Over six days, you'll learn powerful tools and techniques to help regulate your emotions, build mental strength, and keep your nervous system healthy.
You'll also have the chance to connect with like-minded people and enjoy some much-needed rest and relaxation.

Most importantly, you'll walk away from the retreat feeling empowered to take control of your life and create the future you want.

So if you're ready to make a change, we invite you to join us at the Regulate Retreat.

The Regulate Retreat is the perfect opportunity to invest in your well-being and start living the life you deserve.
Apply now and take the first step towards a happier, healthier future.

Join us for this exclusive and intimate experience to regulate your emotions, build mental strength and keep your nervous system healthy.
Are you ready to turn "someday" into today?

Then I invite you to apply now.
I can't wait to see you in person at the Regulate Retreat!
Your biggest supporter,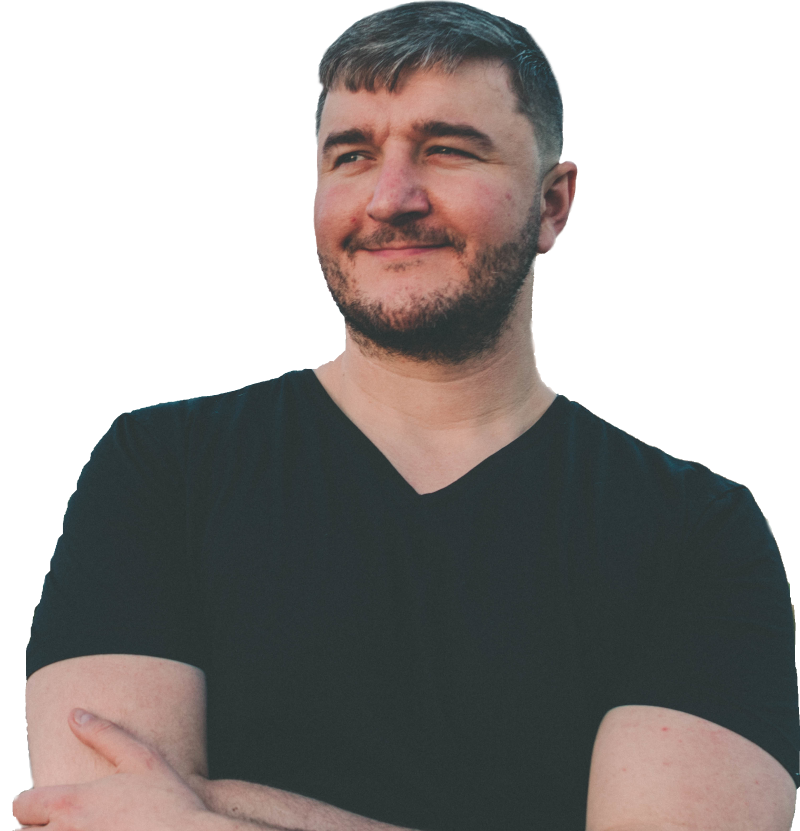 CREATE A HEALTHY NERVOUS SYSTEM THAT CAN HANDLE ANYTHING LIFE THROWS YOUR WAY
FEBRUARY 7 - 12, 2023 | IN PERSON | LOS ANGELES, CA
DAILY TRAUMA-INFORMED MINDFUL MOVEMENT
A SAFE, LIKE-MINDED COMMUNITY
GET WORLD CLASS TRAUMA-INFORMED COACHING
CUTTING-EDGE EVIDENCE-BASED TOOLS & STRATEGIES
A PERSONALIZED HRV-INFORMED EXPERIENCE
FINALLY REACH
YOUR NEXT LEVEL
TOTAL SUPPORT TO HELP YOU
PRE-RETREAT
PREPARATION CALLS
MAPPING YOUR
NERVOUS SYSTEM
You will have mapped your nervous system before you arrive at the retreat. This way, you'll have a foundation of understanding about how your nervous system works and be prepared to start making progress at the retreat right away.
Mapping your nervous system before the retreat allows you to more quickly identify any habits that could be holding you back, so they can be addressed right away at the retreat.

Get to know your fellow attendees, learn what to expect from the retreat, and gain tips on how best to prepare for it and make use of your time during the Retreat by joining other attendees on pre-retreat preparation calls.
The pre-retreat preparation calls are designed to give you an in-depth look into the retreat so that you can make the most of your time there. You'll receive tips on how to fully prepare for the retreat and what you can expect from it.
Most people never find the root cause that's holding them back even though they've spent years in coaching or therapy working on their trauma.
Before you arrive at the Regulate Retreat, we will help you safely identify the root cause that's been holding you back and how it has led to nervous system dysregulation. This information will be invaluable in helping you make progress during the retreat.
TRAUMA-INFORMED NERVOUS SYSTEM SUPPORT
DURING THE REGULATE RETREAT
DAILY CUTTING-EDGE PSYCHOEDUCATION & TRAINING
DAILY TRAUMA-INFORMED GROUP COACHING SESSIONS
EXPERIENTIAL & SOMATIC PROCESSES TO REWIRE YOUR NERVOUS SYSTEM
Mastin Kipp is a leader and pioneer in the field of trauma-informed coaching because of his ability to not only keep up with the latest research but also apply it practically in your life.
At the Regulate Retreat, we'll go beyond catching you up on what's new in the field and actually help you apply what you're learning to your life.
We won't bypass your trauma either – instead, we'll take an innovative trauma-informed approach to coaching that will provide better results and less shame.
Every day, you'll learn cutting-edge psychoeducation and training on the most recent findings in Polyvagal Theory, Parts Work, trauma-informed coaching, nervous system regulation, emotional regulation, somatic healing, and multisensory processing.
The research in the field is always evolving, so you'll be up to date on the newest neuroscience in the field and how to apply it in your daily life. Most research takes up to 20 years to become widely accepted; as a result , you'll be way ahead of the curve when it comes to contemporary trauma-informed research and neuroscience at the Regulate Retreat.
A lot of coaching only goes as far as giving you an "aha!" moment or momentary breakthrough, but oftentimes stops there. You know what you need to do on a mental level, but translating that into action steps feels harder than it should be.
The Regulate Retreat will help you go beyond understanding to really get the knowledge inside your nervous system and rewire it for more success and embodiment.
There will be daily experiential somatic processes to guide you to go from knowing what to do to genuinely getting the information in your nervous system and rewiring it for more success.

Imagine spending 6 transformative days away from your normal environment, connecting with like minded people and working on the deepest parts of yourself.
Day 1 – Arrival Schedule


3:00pm: Arrive & check in.




4:30pm – 5:30pm: Introduction & Welcome




5:30pm – 6:30pm: Dinner




6:30pm – 7:30pm: Mindful Movement




7:30pm – Retire for the evening


Day 2 – 5 Schedule


8:00am – 9:00am: Breakfast and free time




9:00am – 9:45am: Mindful Movement




10:00am – 1:00pm: Workshop




1:00pm – 2:00pm: Lunch break




2:00pm – 4:00pm: Workshop




4:00pm – 5:00pm: Mindful Movement




5:00pm – 6:00pm: Group Reflection


Day 6 – Departure Schedule


7:30am – 8:30am – Breakfast & free time




8:30am – 9:15am – Mindful Movement




9:30am - 11:00am – Sharing and goodbyes




11:00am – Departure home
Our retreat is designed to give you an experiential process so that the most amount of transformation can happen in the shortest amount of time.




Once you apply, we will discuss all questions that you have. Your payment covers your retreat experience, lunch and assorted snacks. However, airfare, accommodations and transportation are not included in the retreat investment.




Once you are accepted to the retreat, we will share the exact location in Los Angeles, CA.




Here's our daily schedule that will support your transformation.


Arrive: February 7th, 20223Retreat: February 8 - 11, 2023 Depart: February 12th, 2023
Topics by Day:
Day 2 – Meet Your Nervous System, How To Safely Navigate Hard Emotions + Discover Your Window of Tolerance
Day 3 – Discover Your Triggers And The Emotions Holding You Back
Day 4 – Rewire Your Nervous System To Create Healthy Emotions, Confidence and Self-Love
Day 5 – Build Resilience, Emotional Fitness & Capacity For Sustainable Growth

*Schedule and topics are subject to change.
For most high quality retreats that aren't trauma-informed or track your personal biometrics like HRV, the average investment is $3000-$10,000. This investment for this retreat is between $5,500 and $6,500 (depending on payment options). This retreat experience will never be offered for this low of an investment again. Due to this level of facilitation, personalization and the demands of availability, please only apply if you are serious and ready to make this investment. Payment plans are not extended beyond the retreat date and there are no scholarships available for this experience.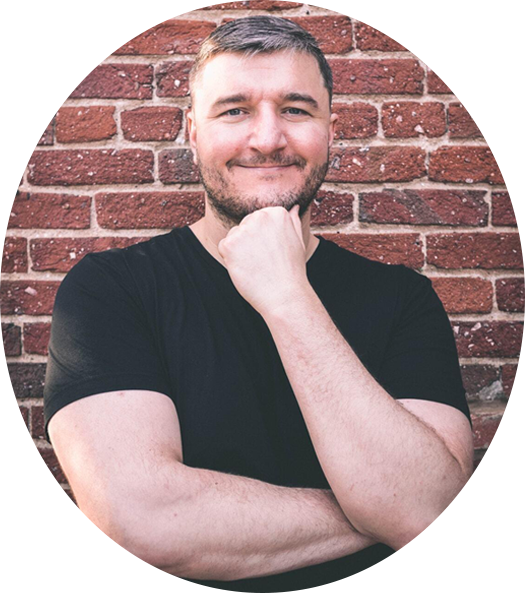 Mastin Kipp is the creator of Functional Life Coaching™, the world's only trauma-informed coaching modality. He is also a number one best-selling author of Claim Your Power and Daily Love: Growing Into Grace.
Mastin has built a highly successful international personal development company that helps people create rapid change, connect to who they really are, and understand how to live their lives with passion and purpose. Through his writing, online courses, in-person seminars and international retreats, Mastin has worked with over two million people in over 100 countries around the world.
Oprah recently also named Mastin "one of 100 awakened leaders who are using their voices and talent to elevate humanity," alongside other teachers such as Tony Robbins, Caroline Myss, Deepak Chopra, Dr. Brené Brown, Marianne Williamson and Eckhart Tolle to name just a few.
"Thank you Mastin for finding your purpose so you could help me find mine...and to show me that when I'm hiding behind, "I don't know anything," or, "Who can I really help?" that I'm letting so many people who hurt me win. And I'm not going to do it anymore. What you need is your own life, the pain and the things you've been through, and alchemizing them. There's no greater education."
— Sarah B
"I feel like a different human being. I feel strong in myself. I have a voice. I quit my corporate soul sucking job, which was a huge transformation for me after 18 years… It saved my marriage. Because before I started working with Mastin, I had one foot out the door and now I don't. They're both firmly in the door. And it's a lot of work, but I feel safe and secure and in a good place. It's been literally a transformation in every area of my life."
— Tara R.
"Liberation of spirit is the greatest gift anyone could give another. Mastin Kipp has developed a process to rid the root cause of human suffering that holds us back from living the best version of ourselves. It's brilliant."
— Dr. Jeff Spencer, Olympian and creator of the Champion's Blueprint
"Mastin's business coaching and advice have helped me to increase my revenue by 10x in less than 2 years and I have been able to have a continuous succession of 6-figure launches 3 years in a row. Recovery 2.0 now reaches more than 100,000 people globally who struggle or used to struggle with addiction."
— Tommy Rosen, Founder of Recovery 2.0
"Mastin has given readers a high-energy healing guide - rich in inspiration, instruction and superb information. Well done."
— Carolyn Myss
You only need your permission
THIS CONTENT IS NOT MEDICAL ADVICE OR INTENDED TO DIAGNOSE, TREAT, CURE OR PREVENT ANY DISEASE.
Ethical Notice & Earnings Disclaimer:
The information and processes taught during the practitioner mba masterclass are real work. However, Claim Your Power, LLC, Mastin Kipp or the teachers cannot, in any good conscience guarantee any outcome of financial gain from attending this event. We can teach you everything we know, but we can't implement it for you. As it is in life, how far you go is up to you and your ability to implement what we teach you. It's stipulated by law and our good intentions for you that we let you know this. You'll get the most cutting-edge training on the market for heart-centred entrepreneurs, and it's up to you to make it happen. You should know that all products and services by our company are for educational and information purposes only. Nothing on this page, any of our websites, or any of our content or curriculum is a promise or guarantee of results or future earnings, and we do not offer any legal, medical, tax or other professional advice. Any financial numbers referenced here, or on any of our sites, are illustrative of concepts only and should not be considered average earnings, exact earnings, or promises for actual or future performance. Making decisions based on any information presented in our products, events, services, or website should be done only with the knowledge that you could experience risk or losses just like any entrepreneurial endeavor. Use caution and always consult your accountant, lawyer or professional adviser before acting on this or any information related to a lifestyle change or your business or finances. You alone are responsible and accountable for your decisions, actions and results in life, and by your registration here you agree not to attempt to hold us liable for your decisions, actions or results, at any time, under any circumstance.
Copyright Notice:
Claim Your Power, LLC 2022. No part of these materials may be copied, photocopied, reproduced, translated or reduced to any electronic medium or machine-readable form, in whole or in part, without prior written consent of daily love media, inc. Any other reproduction in any form without the permission of daily love media, inc is prohibited. All materials contained on herein are protected by United States copyright law and may not be reproduced, distributed, transmitted, displayed, published or broadcast without the prior written permission of Claim Your Power, LLC.